Securing a bank account can be a wise financial move if you're a freelancer or self-employed professional. A business bank account can streamline your finances, make filing taxes easier and protect your finances.
Keeping your business and personal expenses separate can help you take advantage of tax deductions and credits available to small businesses and independent workers. It also allows you to maintain a healthy work-life balance.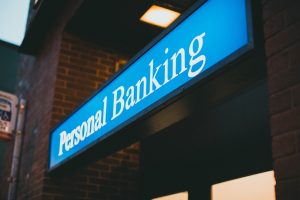 Taxes
One of the most critical reasons freelancers should secure a bank account is to avoid a massive tax bill. Freelancers are responsible for their taxes, unlike traditional employees, who usually get their income tax withheld by their employer. Freelancers must also pay estimated taxes quarterly if they expect to owe at least $1,000. The best way to avoid this is to set up a separate bank account for business purposes. This will help you track your earnings and expenses to claim them regarding tax time.
Keeping Track Of Expenses
Keeping track of your expenses is essential, no matter how much money you make or what kind of business you're in. To make this easier, having a separate bank account for your freelance work is important.
A separate business bank account can also help you organize your financial documents for tax purposes. This way, you can easily trace which expenses are business and personal. As a freelancer, many clients may send payments to your business via bank transfers. Therefore, bank account for freelancers are essential to secure such transactions and offers superior online and phone banking services.
Liability Protection
Having a bank account can protect you from liability problems. It can also help you track your spending, making it easier to stick to your budget. Freelancers can also save money by using a checking account. This type of account lets you deposit and withdraw funds, pay bills online and use payment apps to manage your finances. Liability protection is essential for any business owner, but it's vital for freelancers. In addition to covering your assets against debts and lawsuits, liability insurance can help you stay afloat when you lose a client or a project.
Keeping Track Of Income
Keeping track of income and expenses is an important part of your freelance business. It also helps you plan for tax season and analyze cash flow. A separate bank account makes this process a lot easier and more accurate. It also helps you prepare for an audit. The costs associated with securing a business bank account are usually minimal, so it should be a no-brainer. When choosing a bank, you should focus on the type of services and features that will help you streamline your financial management. These include low fees, mobile-friendly apps and customer support.
Keeping Track Of Cash Flow
One of the most crucial reasons for securing a bank account is to keep track of your cash flow. This is especially important for freelancers, as they often receive payments on an ad hoc basis. For example, if you sell products on a seasonal basis, such as during the Christmas holidays, knowing how much cash is coming in and going out at specific times of the year will help you plan. Freelancers are also prone to unexpected expenses that can impact their business. Setting aside a few months' worths of savings in case of these can save you a lot of stress when the unexpected happens.