With so much about business and life changing in recent times, along with so many technological developments, it is understandable if business owners are feeling a little overwhelmed right now. It can be hard to keep up the pace with the latest tech trends and developments when everything is changing so quickly. However, you need to stay current so that you can find ways to improve and remain competitive. So, what are a few tech tips for business in 2021? Keep reading for a few tech tips that should help you to stay current and utilize the best available technology.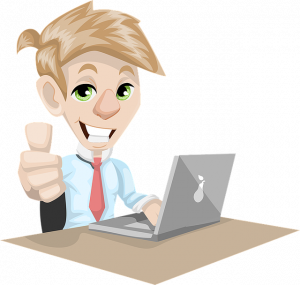 Invest In Remote Work Tools
A great place to start is with remote work tools. Most businesses are planning to continue with remote work or switch to a hybrid work model, which means that you need to get the most out of your remote employees. Many great remote work tools have been developed to help remote staff and managers overcome some of the key challenges that remote work can bring and streamline the operation. A few examples include:
Screen sharing software

Screen recording software

Group chat platforms

Cloud computing services

Video conferencing software
Add A Chatbot To The Website
Many businesses have found it tough to keep up with customer service during COVID, with so many consumers having questions. A chatbot is a great solution to this problem because it lightens the load for your customer service agents while allowing you to provide instant and 24/7 customer service. This should help to keep customers happy and could prevent you from losing out to the competition.
Automate As Much As You Can
It is also a good idea to automate as many tasks and processes as possible with online tools and software. Automating tasks will free up more time for you and your staff to focus on other areas while speeding up processes and reducing errors. This can make a big difference to the daily operation and will make it easier to scale the business when it is going through periods of growth.
Implement Contactless Tech Where Possible
One of the most important changes in the business world during COVID has been the mass adoption of contactless tech. Therefore, it is important that you have contactless tech solutions in place for your customers (and staff) so that they can safely use and interact with your business without the risk of transmission. 
Train Staff On Safe Remote Work Practices
The switch to remote work has brought many benefits to staff and employees, but it has led to a sharp increase in cybercrime. Cybercrime is rife right now and affects businesses of all sizes, so you need to make sure cybersecurity is a priority. Obviously, you need to have cybersecurity products in place, but it is also important to be aware that most breaches are successful due to human errors or staff negligence. Therefore, you should use staff training, so they can carry out their role safely and spot common cybersecurity scams.
Use The Best Digital Asset Management Software
These days, businesses have all kinds of digital assets that various team members will need access to. Digital content can include videos, images, slideshows, articles, presentations, and branded material, and creative teams will need to easily access, edit, and share these digital assets. This is made simple, quick, and easy with digital asset management (DAM) software, which provides a system where staff can organize, store, access, and share digital files all in one place. The benefits of DAM software and advice on choosing the right system are covered in this overview. 
Use Data To Track Performance & Improve Decision Making
These days, it is data that makes the world go around, and businesses that know how to collect, analyze, and interpret data will always come out on top. You should be using data analytics to track the performance of your business and identify the areas that need work. In addition to this, you can use data to improve strategic decision-making and reduce risk. When businesses need to make changes, and there is little room for error, data can be incredibly useful and ensure that you are taking the right course of action and finding the areas of the business that need work.
Improve Social Media Presence
Social media continues to play a major role in business and has become an even bigger platform for brands to connect, engage and advertise. This can be a level playing field, and it is easier for smaller businesses to compete on social media compared to search engines, but you need to know how to use social media effectively. You should avoid being overly promotional and instead focus on being social – this means sharing content that your target market will find valuable, promoting discussions, and responding to comments to humanize the brand. In addition to this, influencer marketing is a highly effective form of digital marketing right now and an area that is worth investing in.
Utilize Web Design Trends
Now is also a good time to refresh the company website. Websites can quickly become dated as the web design trends change so quickly, plus you will find that every business needs to refresh their message as a result of the pandemic. This is why you should refresh the company website by using the latest web design trends, acknowledging the pandemic, and using engaging content that will appeal to your target market.
These tech tips should be useful and help you to make improvements to your business in 2021. This is a difficult time for business owners with so much changing and tech continuously developing, but you need to make an effort to stay current so that you do not get left behind. The above are a few of the best ways to use tech right now that could boost your business in more ways than one and help you to remain competitive.