Some new t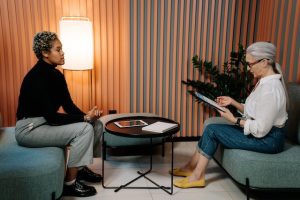 echnologies are mostly marketing hype that doesn't fully deliver on their promise. They claim to be "disruptive" but end up cast aside when a new trend comes along. 
Some technology is the exact opposite in that it quietly transforms how businesses operate day-to-day without becoming a household name. Job description software is a digital tool HR teams embrace because they give the entire company a boost.
Let's read on to learn more about how they work.
Perfect Job Descriptions Quickly
Creating the perfect job description is a challenge for a few reasons. It can be tricky to pin down the specific skills, behaviours, and experiences a job candidate needs to thrive in every position. In large companies with multiple divisions, there are many such jobs, and knowing what's key to each of them is difficult.
On the flip side, employees at smaller companies tend to be versatile and flexible when it comes to stepping outside their usual roles. Using AI powered job description software gives HR professionals the tools they need to quickly hone in on the key traits every employee needs to thrive.
Your HR teams can use the competency-based job descriptions as they come from the box or customize them as needed. Free up your HR pros to work where they're most needed while vastly improving your hiring process. When the right people are at the helm of your business, there's nothing they can't do.
Deeper Interview Questions
The software leverages the core competencies at the heart of the job descriptions throughout other HR processes, like job interviews. The database of over 1,500 competency-based interview questions helps managers, executives, and HR professionals conduct a probing interview.
Using the core competencies across processes ensures there's consistency in the company's values and in everything they do. Improving your interview process helps build the right team from the ground up.
Invest your time, money, and energy in the right people rather than backtracking after a new hire turns out to be a drain.
Employee Evaluations
Finally, the core competencies from the job descriptions become the basis of evaluation going forward. Doesn't it make sense to judge employee performance on the very qualities the company needs, the same ones the employee was hired for possessing?
Aligning the employees' skills and talents with the company's requirements sets up both for success. The software also gives employees measurable targets to reach their next promotionrather than wishy-washy descriptions that are hard to quantify.
Such an approach gives them transparency, clarity, and increased agency over their career and personal finances. Employees feel more loyalty to companies that genuinely address their needs. 
From the company's side, they can stitch together every employee's career trajectory to chart future personnel decisions and map out where the business is headed. All decisions get made from an empowered place of knowledge when AI and decades of distilled HR wisdom come together.
When you're looking to improve your core processes and get a lift from digital technology, get job description software that tackles actual problems you have instead of flashier tech that's mostly smoke and mirrors.