Though Dragon Age Inquisition Crashes on Launch ,  it become a huge success after its launch. But does that mean this game doesn't have any issues? Surely not. It does have a lot of bugs and errors and the most annoying one is its crashing without showing any error message. The game goes on crashing immediately after it is launch. Today we are here with some of the mind-blowing and effective solutions for the same.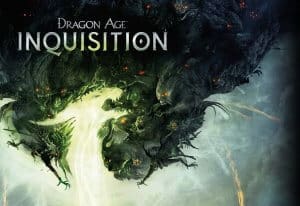 Reasons behind Dragon Age Inquisition Crashing ?
It is quite evident to invest in knowing about the reasons before jumping on to the solutions. We are here providing you a handful of reasons that further triggers the crashing issue and these are:
Ambitions graphics settings

Built-in Origins menu

Overclocked GPU or RAM

Third-party antivirus

VSync and Tesselation settings
Dragon Age Inquisition Crashes on Launch So Whats the Solution ?
Solution 1: Disable third-party antivirus protection
Usage of some third-party antivirus protection sometimes can create a huge mess. These antiviruses sometimes become overprotective and block on the connection of Dragon Age Inquisition and hence results in crashing issues. If this is the same reason why you are facing crashing issue on your Dragon Age Inquisition game, just disable your third-party antivirus protection now. The process of disabling third-party antivirus often changes a lot. We are here sharing about the AV protection for you.
Go to the Options option on your AV software and then proceed further with the Advanced Settings option.

Tap on the Exception options from the given list and then tap on Add Exception to proceed further.

Next, add an exception to the executable game and another one to the Origin executable.
Solution 2: Disable 3D Vision
If you are having Nvidia Feature being included in the graphic card drivers of your computer system it can also cause the crashing of your game. For letting it working easily on your device, just uninstall Nvidia 3D Vision Driver from your device.
Launch the Run dialogue box by pressing on the Windows key and R button together.

Once done, now type "appwiz.cpl" in the provided space and then hit Enter to lunch programs and Features section.

Go to the Programs and Features option and then scroll down the list to find Nvidia 3D Vision Driver.

Tap on the Uninstall button to allow the uninstallation of Nvidia 3D Vision Driver from your device.

Follow up the given on-screen prompts and then restart your computer system to check whether the issue has been perfectly resolved or not.
Solution 3: Disable Built-in Origins Menu
The only things that you have to do here are:
Launch the Origin Client from your device and then add your user credentials into the dedicated place. It will help you in log in to your EA account.

Now, go to the Origin Menu option and then tap on the Application Settings option.

Next tap on the Origin In-Game tab to proceed further with the process.

Once done, now toggle the Enable Origin In-Game to off button to disable it.
Bingo! You have successfully resolved the Dragon Age Inquisition Crashing on launch issue now. You can now enjoy the seamless experience while playing on your favorite game for hours.