With technology quickly evolving, new products are getting outdated almost as soon as they are available for purchase. Therefore, the need to properly and safely dispose of electronics is apparent. People are becoming increasingly dependent on electronic products as they make life more convenient, but the stockpile of used and obsolete products is growing. Household e-waste should be taken to an ecoATM for proper disposal by the appropriate authorities.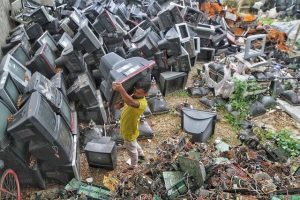 What is ecoATM? An ecoATM makes it easy for electronic consumers to recycle their waste for cash. Below are some factors influencing electronic waste management.
Growing Disposal of Electronic Products
Each year, nearly 2 million tons of electronic waste is disposed of in America. Moreover, only 10% of the total waste is estimated to be recycled, posing serious environmental threats. When waste is dumped in landfills, it contaminates the soil, air, and water. Therefore, electronic waste is a major ecosystem threat, and if not properly handled, it can damage the environment.
E-waste contains extremely toxic substances such as mercury, lead cadmium, arsenic, among others. Due to the growing user inclination towards technologically advanced products, many people have replaced their gadgets with newer versions.
Changes In Raw Material Costs
The cost of mined steel keeps fluctuating, causing many manufacturers to use a closed loop. Because of the heavy electronic use of steel, metal was the most recycled electronic scrap material. Additionally, the commercial sector has been the largest contributor in regards to equipment sources. This is a result of infrastructural developments in most economies.
Increased Need for Sustainability
With the growing awareness of environmentally friendly goods, the demand on the market is growing. Due to the growth in the global recycling market in the years to come, there is a high likelihood that factors such as programs involving environmental sustainability, less duration of electronic product use, the presence of rare-earth metals, and higher rates of obsolescence will also be a major concern.
The e-waste recycling market has a huge potential to grow in the future due to the daily production of electronic waste. In the initial stage, there is a need for ordinary people to be more aware of how they can recycle. The manufacturing industries in the electronics sector produce gadgets that industry operators subsequently recycle. Higher sales result in the manufacturing of more electronic products. Since electronic waste is harmful to the environment, it is important to recycle it.