Is your PPC campaign performing well? Maybe, maybe not. It does not matter what kind of company you are associated with or the size or industry you are working in; PPC is vital for you. There are several mistakes, which hamper your PPC's success. Here, in this article, we will discuss a few of the top PPC mistakes that marketers usually make. A few of these PPC mistakes are quite obvious, while others might result in hidden issues, which curtail the overall performance. Now, let us take a look at these PPC mistakes one by one.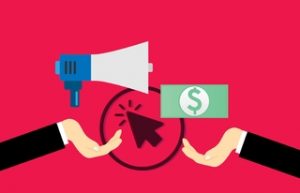 Mistake 1 – There is no particular goal per se 
Many people might find this silly, but before you begin any PPC campaign, question yourself, what is the goal for this campaign? Some may say generating more leads while others may demand a higher revenue of it. These are both incredible goals. However, let us take a step deeper into the whole situation. We understand that you seek higher leads, but what kind of leads do you desire? What is an ideal lead for you? Who is your target audience?
Further, take into consideration the aspect of the business for which you are advertising. What are the services that your leads seek? If your leads need your services, what are some of the keywords they may be searching for? Further, you also need to take into account the number of leads that you need. What cost per lead can you bear? On average, how much revenue do you make? Of the income, how much are you willing to forego in figuring out what works and what does not?  
Being aware of answers to all of these questions can help you run a successful campaign. It would be best if you had fixed and quantifiable goals to help you understand how well your campaign is performing, comments Stacey, a digital marketing expert with MyPlumbersChoice. This is also important as it will help you assess when you should make updates and tweaks.  
Mistake 2 – Giving too much importance to cost per lead (CPL) 
Correct, you heard that right. In the past couple of years, we have seen people shift their focus from optimizing the clicks to optimizing the CPL. Of course, we believe that it is a correct measure as CPL is an indicator and not a measure of the PPC campaign's success. Now, what exactly is the problem here? George, an associate with TrueBlueFisherMen, states that vanity metrics, such as CPL, do not assure profitability. We have literally seen umpteen Google Ads campaigns with phenomenal CTR, good scores, and excellent CPL, which do not yield profit. The thing is these metrics help you gauge the campaign's health, but if the campaign is not generating profit, it is not worthy.  
How can you make it better? The key is to stress on the revenue. If you cannot put forth the relationship between the bottom line and your campaign, there is something seriously wrong with your campaign.  
Sadly, there is no shortcut around establishing the kind of tracking you require to link the sales and the marketing efforts. However, once you do have a sound system in check, the rewards will make it all worth it. In the case of the companies wherein the sales suffer behind the marketing campaign metrics, things may seem a bit difficult for you. In this situation, we recommend you to take up a proactive approach and measure the lead quality in two ways:  
First – Gauge the lead to opportunity ratio 
What percentage of the leads you are driving, which are ending up into sales opportunities? In case you have to generate 100 cheap leads for generating one good sale opportunity, then trust us, you are truly better off paying higher for the leads, which will later become sales.  
Second – Cost per opportunity 
So, you spend 100 USD and drove ten leads. Of these, how many actually turned into sales? If your answer here is 1, then your CPO is 100 USD. This is what gets to the basis of PPC efficiency. Hence, we recommend employing this over CPL.  
Overall, focusing on the profitability of a campaign is way more important than the CPL. Of course, it will take some additional work, but it will empower you with the data you need to make pivotal decisions, which will directly affect your profit.  
Mistake 3 – Not using the correct match types 
In Google AdWords, there are three key kinds of settings that can be employed for the keywords. To explain this to you, we will use the keyword 'women's sports shoes.'  
Exact match
It will show the ads, which match the exact search for the women's sports shoes.
2. Phrase match
It will put forth the ads for the phrase, which includes 'women's sports shoes' along with some surrounding and related words, such as 'women's sports shoes 8.'
3. Broad match
It will showcase the ad for a myriad of keywords, which loosely relate to your primary keyword, such as 'men's sports shoes.'
If you wish to get wider traction, you will employ the broad match, and if you wish to get only the qualified traffic to your website, you will employ the exact match, comments Brad, an associate social media manager with RazorHood. Phrase match is also a good pick as it is a balance of both broad match and exact match. It can be helpful just as much as the other choices, but your preference majorly depends on your goals. You need to know which setting is ideal for you and your business. For someone whose primary objective is a traffic surge, a broad match can be a good pick.
On the other hand, if you strictly seek conversions, you can go after the exact match. However, if you cannot decide on the goals, you may spend a lot of money by targeting the incorrect demographic. If that happens, you will not get the ROI you desire.  
Mistake 4 – Not taking geo-tagging into consideration 
What you sell may work across the world, yet people are interested in using a local provider or a firm, which understands and acknowledges their state, highlights Melvin, a PPC expert with EmbraceGardening. It is nothing but a psychological thing. All search engines, including Google, let you geo-target the PPC ads by state. So, you can draft ten ads and drop the name of the state in the ad. This will fetch you an excellent CTR and a lower CPC. More so, your visitors will know that you are aware of their location. 
Mistake 5 – Not keeping a tab on the goals 
Some PPC marketers have specific goals, but they never make an effort to track their goals. Your goal may be to get higher leads, but how would you know whether you are getting more leads or not? What is the current number of leads? Are you aware of your close rate? The only right way to track the success of your campaign is by tracking everything. So, everything needs to be tracked, from the phone calls you receive to the form submissions on the website.
Further, you also have to track the offline leads and store visits. At times, marketers only track the clicks and the impressions without tracking the engagements or the conversions. As a result, you cannot gauge the success of the campaign or even manage it well. Hence, you should know who is getting associated with your business and how they find out about you. If you fail to do so, you cannot call your campaign successful.