Business is all about people. It's about the relationships that we cultivate, the trust that we instill in products we buy, the people we buy into. So how do business owners keep their customers engaged even when they aren't in front of them or on their websites? A little leg work can go a long way in making customers, or potential customers, feel special. And it might even result in a sale or two!
Reach Out to Your VIPs
If you use an email marketing platform – which you totally should – you can see the analytics of how often your customers open and engage with your email blasts . Think about taking a few minutes of your time and send a personalized message to the customers who engage the most with your emails. You don't actually have to craft a handwritten letter to each and every one of them, although that would be a wonderful surprise! You can use your email marketing platform to send a customized note using the field generator features in platforms, such as Mailchimp or Hubspot. Simply choose the customers you want to send an email to, and offer them something great like a sale or VIP product.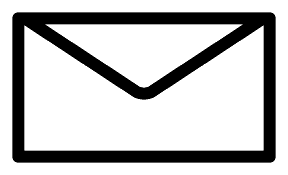 Ask Them a Question
People love to give their opinion… on almost everything! Send an email to your customer list and ask them what they would like to see from you during your next big sale or season change. Ask them what they would like more or less of. Offer a special discount for answering the question. For example, get 10% off your next purchase when you tell me what your favorite accessory item is this season. People will love it!
Hold a Contest
Send out an email blast and tell your customers about a special giveaway you are having! Make sure you place a time limit on it and ask your customers to do something like refer a friend or share a post on social media. People love to participate in these kinds of activities, but sending the notification through email is a great way for your customers to feel like you aren't just targeting all of the social media world, and you are asking them specifically to help you get the word out. If your customers love your products, they will happily be your ambassador.
Ask your Customers to Write a Guest Blog
Send out an email to your customers and ask them to write some content for your website. Ask for reviews, funny anecdotes, why they love your products, how they share your products and more! Again, think about offering up a discount or special product to your email customers when they submit a blog to you. Set a deadline for submissions and get ready for the engagement to increase. Ask them to write about their very favorite product and submit pictures with them wearing it or using it. What a fun way to get your audience engaged and help spread the word about your awesome business! If you're new to the world of blogging, yet interested and need support on how to start a blog, there's a wealth of knowledge easily found in a Google search.