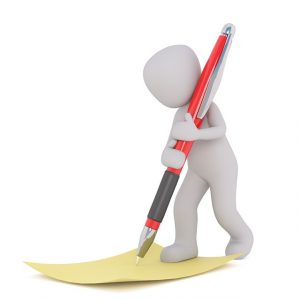 Running a modern business without the right IT infrastructure sounds like a fairy tale. Think about the tools you need in lead generation, production, fulfillment, and follow-ups that you have to make. Setting up a functional IT system can be expensive for most people. In-house IT teams are also finding it hard to manage the ever-changing IT environment.
However, modern businesses cannot operate without an IT department, so outsourcing this function comes in handy. The market has thousands of companies that offer managed IT services. The following are some of the factors that you should consider when selecting managed IT support provider.
Assess your needs
The first thing should be auditing your IT needs to determine where you stand. Different businesses have different IT needs, and they also keep on changing. For instance, a business that deals with digital products will have different IT needs comparing to one that deals with physical products. A manufacturing firm will also be different from a vendor who sells finished products.
An assessment of the current IT equipment such as computers, servers, cloud applications, software in use, and cybersecurity will determine the type of company you should contact. The ideal company should fit your gaps with ease. It will come in handy when you determine what you want to outsource because companies vary, and they can customize products based on needs. You must also decide whether you will still have your in-house team or outsource everything. You can also consider the needs you might have in the future.
Technical expertise and certifications
You need assurance that you are dealing with a company that understands its stuff in the IT world. You do not want someone who will 'consult' before working on emergencies. The internet space is filled with wannabes, and you may end up in the hands of one. Checking if the company has the right skills ensures that you are dealing with the right fit.
Certifications differ from one country to the other. Find out what applies to your region before you make your final decision. There are some instances where the managed IT service provider may have to collaborate with other experts to offer you services. You should check on the partnerships that the potential company has in place. You can thus determine the strengths and weaknesses that the potential service providers have. The ideal company should highlight the technical expertise and certifications on their website.
Security services and regulatory compliance
Outsourcing your IT services is a huge undertaking that can risk your crucial data getting into the hands of malicious people. You thus need assurance that the company that manages your IT systems has the necessary measures to protect your data and assets. The ideal company should also observe the laid down regulations on data sharing and management of assets, or else you end on the law's bad side.
Experience
It is undesirable to have a company that will be having trial and error sessions with your IT needs. A simple mistake can cost you a lot in customer acquisition, service delivery, or even finances. Go for a business that has been operational for years and has dealt with something similar in the past. Do not shy away from asking for the company's portfolio that you are just about to hire to determine if it is the right fit. Never compromise on quality if you want to run an efficient business.
Uptime
No system is 100% perfect. There will be some challenges here and there, but how fast the company will respond will make the difference. You do not want a situation whereby people cannot create orders the entire day simply because the servers are down. The company should guarantee an uptime of up to 96%. Such a company should also have a backup through cloud servers that will allow your business to continue operations even when there are disruptions. There should also be mitigation measures in place that can prepare your business for interruptions.
Service level agreements
Contracting someone to manage your IT needs a high level of trust. The company should thus assure that it will deliver as per the agreement. This agreement will also highlight what the company will offer and what you should do if it cannot fulfill its obligations. The contract should also highlight what is expected of you.
Communication and working relationship
You should develop a good working relationship with the company you are about to hire. How long the company takes to respond to your queries will indicate what you should expect once you get the company on board. The ideal company should have a functional customer care team that can tend to your needs on time.
Landing at the ideal managed IT services provider is easy when you consider the above. Such a company should tailor their package to suit your needs. It is also a company that is affordable.