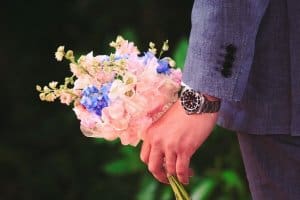 Wristwatches are one of the essential devices a person can have since the early years. It is one of the easiest ways to monitor time. Aside from that, it also has a lot of advantages, and one of them is that it can be a good and worthy investment. 
Some people may disagree, but wristwatches play a vital role in our lives daily. Today, a lot of watch brands are offering high-quality pieces, and one of them is the Chopard. In this article, we will provide a few necessary information about the brand and some of its latest models.
About The Brand
The Chopard is a Swiss retailer and manufacturer of luxury accessories, watches, and jewelry. It was founded by Louis-Ulysse Chopard in 1860. The company has been owned and managed by the Scheufele family from Germany since 1963. LUC Chopard watches are well-known for their top-quality models. They decided to headquarter in Geneva with a site in Fleurier, Canton of Neuchâtel.
History of Chopard 
Louis-Ulysse Chopard, the company's founder, is a Swiss watchmaker raised in Sonvilie. In 1860, Chopard decided to establish his manufacturing company as he noticed that it is more profitable to sell finished watches that make a mechanical movement. After he died in 1915, his grandson Paul-André and his son Paul-Louis took over the company.
Latest Models
Just like most of the luxury watch brands, Chopard L.U.C. also releases some of its worthy and excellent quality models for their loyal customers to enjoy, and here are some of them.
1. L.U.C. GMT One Automatic Black Dial Men's Watch
The 168579-3001 L.U.C GMT is designed for the use of men. It is a perfect model from Chopard that showcases an overall black colored appearance. The classy black dial is one of the most highlighted features of this timepiece, making it worth every penny. The 168579-3001's unmatched elegance makes it one of the most classic men's accessories. It also comes with a stainless steel bracelet that adds safety and comfort to its users. This model has a self-winding mechanical movement, 31 jewels, and a power reserve of about 60 hours. 
2. L.U.C. XPS Automatic Silver Dial Men's Watch
161948-5001 is a symbol of confidence and style. It features 18-karat gold, especially for people who appreciate leather. This model showcases a pale silvery grey dial with a rose gold case and has a polished look. Some of its additional features are a water resistance for up to 100 feet, scratch-proof sapphire crystal, power reserve of 65 hours, and its tang buckle, making it one of the season's watches. 
3. L.U.C. XP Automatic Blue Dial Men's Watch
The 168592-3002 symbolizes valor and strength. It can also be used perfectly for any occasion. It comes with a steel case and a polished look. This timepiece features the color of blue-black that reflects masculinity. Its dial's hands are pink-gold. This timepiece's strap is made out of blue Merino wool with a touch of alligator skin that gives its owner both quality and comfort. It has a self-winding mechanical movement, 27 jewels, scratch-proof Sapphire crystal, and a transparent back. You may also want to take note that it can be water-resistant for up to 30 meters. 
Takeaway
As we all know, watches are compact timepieces that we use to manage time. Some people believe that a timepiece is essential in the world of fashion. Various models are being sold in the market today, giving watch collectors a lot of options. They only need to look for the best piece that suits them well. The Chopard L.U.C has a great selection of timepieces that are to die for!