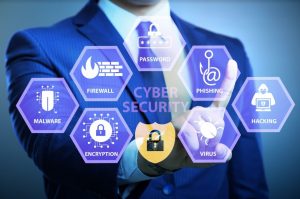 The year 2020 has had drastic effects on cybersecurity. The coronavirus pandemic doesn't just affect the health sector, as the 'new normal' has forced many people to switch to work-at-home setups and online schooling. The current change opened up many areas for cybercriminals to take advantage of, and the demand for countermeasures has sky-rocketed since then.
Recent demands to defend from phishing, identity theft, social engineering, and other types of cyber threats have increased after 2020. Cybersecurity companies like the one in Chicago develop their programs depending on their client's environment to maximize their overall protection. This adaptation is just one way to improve data security as it flows into digital space.
Effects Of The Pandemic
The spread of coronavirus has changed the way society works. It has affected both the physical and digital world. With the possibility of the economy shifting its dependence towards digital platforms, there's a wide variety of cybercriminal activities that experts are trying to defend.
With the start of work at home setups, cybersecurity has focused on improving data safety inside the home. To prevent possible infections in the future, companies have switched to the new work at home setup and have increased their operations in cloud-based platforms. It has increased the need for specialists to reform the current media in cybersecurity.
This new setup has allowed different smart devices to be in a single home network, and each of these may be used as links to penetrate corporate data. It endangers many essential data, and cybersecurity specialists are trying to innovate to cope with this increased risk. If identity theft cases occur, a company's reputation might be in danger, and they'll most likely be held accountable for various infractions.
Metadata, the information behind data, is very prone to malicious software. It's one of the most crucial things that a hacker tries to gain. Experts are now collaborating to form a more central signature database to unify the protection of information.
Having better security for cloud-based activities is essential since many click baits reside in all parts of the internet. Awareness of this matter on a larger scale is needed to increase individual security. But as a company, it's also vital to improve continuously to defend the vulnerability of data in the 'new normal.'
With the shift to work-from-home setups, the complexity of tools has increased. This change is due to the lack of face-to-face communications within the workspace, both with co-employees and clients. Cybercriminals are now trying to use this gap within the organization to gain valuable information from companies. 
Experts are currently developing newer forms of anti-theft methods to make up for this rising need in cybersecurity. They're now trying to innovate the way the defenses of the cloud work, and it doesn't stop there. Innovative safeguards against ransomware are also being developed by specialists, as human error can result in various cyber-attacks.
There are also suggestions about changing to biometric security to replace the current trend for passwords. Experts are looking at this possibility to avoid pattern-recognition software used by hackers to breach the password scheme. There are still many arguments about this matter, as hacking software can also breach biometrics.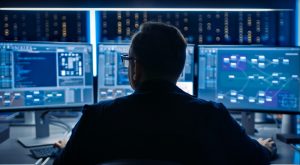 The Fight Against Cryptojacking
Cryptocurrencies like bitcoin have sky-rocketed in value, with a whopping equivalent of USD$46,622.00 each. This massive amount of money has opened up a new hacking method called cryptojacking. Cybercriminals are actively trying to get their hands on a person's digital currencies, and experts are developing continuous security methods to counter these malicious activities.
Cryptojacking is the hacker's way of mining bitcoin from an individual's computer through malicious click baits, which loads onto the victim's device without prior notice. Experts are developing various types of software to defend against this new type of theft to ensure the safety of cryptocurrency owners.
Innovations for defending against hackers in digital currencies are on the way and will most likely be the center of further study. Cybersecurity experts will make other enhancements to protect users from these illegal activities.
The current trend in digital platforms has made vast chunks of data vulnerable. This influx of information has opened up new heights for hackers to take advantage of. With this increased danger, cybersecurity innovates to defend against various forms of illegal cyber activity consistently. 
With the dominance of working from home, data will always be in danger. Companies and individuals alike should be aware of the risks of the internet to avoid becoming victims of cyber theft. Asking for help from cybersecurity experts is essential to establish enough protection for the security of your data.