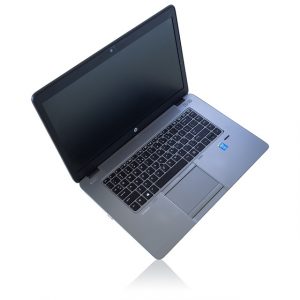 Is your laptop screen turning black when you switch it on? And the only thing you can see happening is the caps lock blinking 3 times? The thing about this is that the machine keeps running as you can hear the sound of the system and the fan. So what exactly is the issue with the system? 
We here will brief you on the issue and provide a solution that will resolve it for you. 
Why does this error 'HP laptop caps lock blinking 3 times' occur?
According to Hp's support system, the blinking of caps 3 times mean a fault in the memory module. If you have one or more memory sticks, this may mean either fault in one of those or both. When the module is not functional and an error occurs it informs the user via 3 blinks on the caps lock. This can be resolved by taking a look at your RAM. Here's how to do it.
How to solve the 'HP laptop caps lock blinking 3 times' error?
Step 1: Remove and reset your memory module
First, open the casing that houses your memory module placed on the backside of your laptop.

Now remove the memory sticks and reset them back again. 

Now try to switch on the system, if it runs properly then your issue is resolved.
Step 2: Run a Windows Memory Diagnostic Test
Although the issue may seem resolved by resetting the memory sticks, you should also look to run a diagnostic test to find if there's a fault with your RAM.
Click on the Start button and type in Windows Memory Diagnostic.

Now click on it. A new option box will open. Proceed to click on 'Restart now and check for problems'. 

Windows will now restart and automatically run the test to find out if there's an issue with your RAM. Once the test is done, it will automatically restart the system. 

Now once it's restarted wait for the message box with the resulting outcome. 

If the result shows no errors were found, your memory sticks are fine.

But if it shows that one of the memory sticks has an issue, then replace that memory stick.