Many people are wishing to use their wealth and expertise in helping the needy and surrounding communities. The biggest challenge is connecting their generosity to the target communities. Most of the time, you may find many charity funds are directed to the wrong people or, much worse, end up in the hands of cons. To avoid such misfortunes, you need to find an excellent non-profit PR partner to help you out. Having a non-profit PR firm on your side can be fulfilling. They will help you connect you to the right group, give you creative service and even help you raise funds for your organization. They can also work as an outsourced communication team and project-based experts. A non-profit PR agency will help you convey your message and customize your outreach to your influential members. The critical roles played by a non-profit PR include;
Onboard and retain volunteers

Publicize the charity organization

Attract donors
Other specific functions of a non-profit PR firm include the following.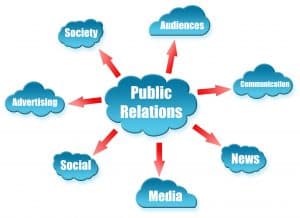 For nonprofits to survive, fundraising is essential. Public relation specialists help in maintaining the relationship with the member donors. They focus on member relations and fundraisers to ensure that the organization stays afloat, has a steady cash flow, and answers questions and concerns. They arrange meetings and provides proper communication about upcoming fundraisers or any event for the organization. The traditional call, emails, and send donor to the interested parties and use of social media to raise funds.
Handle the Recruitment of Volunteers 
Volunteers are also a vital part of a non-profit. They are needed to work on events of the organization. A public relation finds a way to recruit volunteers to run the day-to-day activities and the organization's activities. The non-profit PR company uses platforms such as social media and emails where volunteers enroll online through email confirmation.
Create the Story of your Organization
They promote your narrative or your idea and ensure that people can identify and relate to your concept, and enroll them in your course. The organization story is an essential part of the organization as it helps in many fundraising campaigns and awareness campaigns.
Advocacy and Lobbying
The government officials must be called to action by the non-profit organization on the issues of concern. The government officials need to give a green light for the organization to start its operation, and it cannot happen if you haven't convinced them about your organization's agenda. The Public relations officer will lobby the government and help convince them about your idea and plan.
Public relations are not only for big organizations. Even a small organization can make use of non-profit Portland PR firms. It would help if you had PR to popularize your organization and make it a national and multinational non-profit organization. If you need your organization to grow fast and attract a more significant following on social media and other platforms, you should hire a PR firm that offers the nonprofit PR Portland services you need. They are affordable and work with your budget. With a good public impression, your organization will grow faster than you thought.