Regardless of the type of email, you may be sending, every mail's bottom line is value. For every one dollar that goes into email marketing, the brand mints 38 dollars. Do you know what that means? It means that the ROI is as much as 3800 percent. Thus, every marketing expert should put enough thought into preparing a robust email strategy.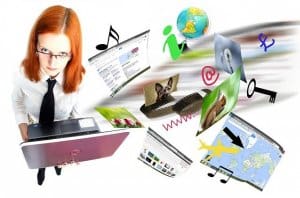 If you are already in the running, there is a good chance that you are already employing some or the other form of email marketing. However, suppose you wish to supercharge your email marketing strategy and need some excellent results from your marketing efforts. In that case, you need to ensure that you are sending the right type of emails to the subscribers.  
Here we have come up with a list of emails that you can send.  
Newsletters 
Following a study conducted by Clutch, newsletters are one of the most prominent types of emails. Approximately 83 percent of companies send newsletters to their subscribers. Usually, these emails are sent at one consistent schedule. Janice, who works with a company that offers C++ homework help services, says that they send out newsletters as per schedule on weekday mornings in their office. Most brands prefer the weekday mornings, and they usually send out newsletters, which has the content from the website or the blog of their brand, or any link from other sources, and at times, both.
A company's newsletter might also have information pertaining to upcoming events, webinars, or any latest information about the company. Whenever you curate or create the newsletter content, it must have only information valuable and relevant to the readers.  
Lead nurturing 
The lead nurturing emails are a bunch of related emails you have to send across over a while. Through these emails, the idea is to move leads across the funnel and convert them into customers via a series of helpful content. These emails can help you convert your potential customers into customers and also boost engagement.
Following a study conducted by HubSpot, the lead nurturing emails hold the potential to generate an 8% CTR instead of the 3% CTR of the general emails that you send. The email sequences of the lead nurturing emails help you save a lot of time. You can set your series, and if it works well, it will deliver good leads to your team without a lot of effort.   
Standalone emails 
Though newsletters are prevalent forms of emails, they do have a common drawback. If you send blurbs or multiple links in your email, you tend to weaken your primary CTA. When that happens, the subscribers usually click on the first or the second link in the email and never really check out others.
At times, the subscribers thoroughly skim the email. If the email's purpose is to drive a particular action from the subscribers, you can send a standalone email, says Kendal, who works as a marketing manager for TFTH. Standalone emails can help you persuade a customer to shop for a product, sign up for a webinar, or read your blog. The thing with standalone emails is that they revolve around a single topic, and they have their CTA right in the center or in the front.
Thus, in a standalone email, your reader's attention is not diverted, and they are more likely to take action.    
Transactional
For e-commerce businesses, sending a transactional email is a better idea. These emails include confirmations and receipts. Such emails have eight times more open and click rate than any other type of email. However, unfortunately, a lot of businesses do not make the most of these emails.
In the transactional email, you already have your reader's attention. Transactional email is the perfect email to subtly give them product recommendations based on the customer's spending habits or motivate them to share a review on the product or service, says Jack, who offers marketing services for a leading do my paper platform.   
Milestone emails 
The marketing manager for TrumpLearning, says that the birthday emails are one of the best types of emails that a brand can send. Milestone emails have a four hundred and eighty-one percent more transactional rate as opposed to the promotional emails. A few other milestone emails you can send are subscribers' sign-up anniversary with you or the brand's anniversary. If coupled with an offer or promotion, these can drive a good number of conversions and clicks.  
Simple text emails 
If you have always sent fancy and formatted emails, you can try out text-only emails and see the change. Following a leading study, it was found that though marketers prefer to send out highly designed and formatted emails with many images, in reality, it is the simple emails with the least amount of HTML that ruled the A/B test.
Many you may not know, but HTML emails actually have a lower CTR and open rate, which directly relates to the number of HTML elements that you may add to your email. It is because of Gmail's filtering mechanism because when you use a lot of formatting and HTML, Gmail classifies your email under the promotional head. Thus, your email never really lands in your subscriber's primary inbox.
When the email is in the promotion tab, there is a chance that a lot of subscribers might not see the email. These emails are best for feedback requests, blog content, and event invitations. If you do not want to send text-only emails, you can simplify your emails and add little images to improve their CTR and open rate.