When building a bigger and brighter sales team, one of the most important traits to have is efficient internal communication. When everyone's consistently on the same page, fewer mistakes are going to be made. Each important component of your team works harder towards their sales goals, which means more revenue for the entire company. Utilizing technology is a great way to modernize your strategy and maintain constant communication. Read on to learn about many different ways you can utilize technology in order to make your sales team more efficient.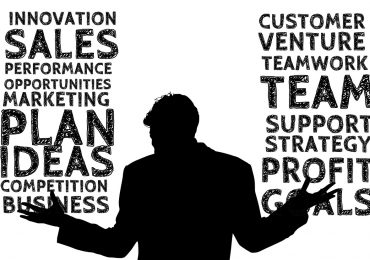 Makes Internal Knowledge and Documents Easily Available
If you want to deliver important information efficiently, automated mass text messages are a great way to do just that. According to Adobe, 98% of text messages are opened when received compared to 20 to 30% of emails.
Caters to the Next Generation of the Workforce
To cater to the influx of Millennials and Gen X'ers into the workforce, it's a great idea to implement a texting system. According to Forbes, texting is the preferred method of communication for both Millennials and Gen X'ers.
Implement Social Intranet Software
Bringing social intranet software into your communications strategy is a great way to modernize your system and send information at a faster rate. It also helps cater to a more organic form of communication.
Creates An Internal Language
Think about creating a bit of witty language or internal slang to utilize throughout your text messages. Staying down-to-earth will help keep your colleague's attention when the notification comes along.
Strengthens Connections Between Managers and Employees
Implementing a text messaging system will help flatten the hierarchy of management chains. Everyone will be able to be contacted with just a simple text message.
Incorporates Mobile Technologies
Since most people are on their phone's often, utilizing a tech message system will help make that time more productive. It also ensures that there's an avenue of direct contact for everyone on the team.
Puts Orders in Writing
Just because you say it, doesn't mean that everyone understood. Putting it all in text ensures that everyone got the same message, and you can relay exactly what you mean in a clear format.
Celebrates Your Achievements
Encouraging your team and acknowledging achievements is a great way to boost morale. It'll also help prove the effectiveness of the group's communication system. The next time that you all hit one of your milestones, try sending around a celebratory text message.
Covers All Bases
When it comes to communication, you can never do too much. Face to face communication followed up by an email and a text message will ensure that everyone got the right message. You can use text messages for a variety of different situations including meeting reminders, deadlines, absences, traffic updates, and more.
Using an appointment reminder text message system is a great way to make sure that everyone's on the same page. In the long run, it'll ensure the team's productivity since there are fewer questions being asked and fewer mistakes being made. With a modernized and more efficient communications strategy, comes more successes and higher revenue for your business in the future.