Your inventory is one of the most important staples of your business. Whether you are in retail or a service-oriented business, your inventory will eventually determine how well your business performs. With retail businesses, being able to offer your customers the products they need is the core of your business. If you offer a service, having a fully-stocked inventory of parts is essential if you want to meet the needs of your customers when they require your services. A low inventory can mean delays and ultimately no sales revenue.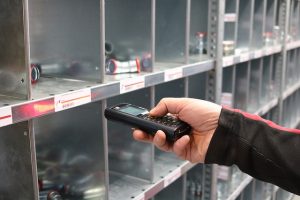 Sufficient Inventory to Meet Demand
Inventory optimization ensures that you always have enough inventory on hand to meet the demands of your clients. Over time, you will begin to see patterns that indicate when you need to restock your supply. Demand can change throughout the year, especially if you have a seasonal business. As you begin to identify peak selling periods, you will be able to determine the best time to restock. In most cases, placing an order when your inventory begins to drop is a good rule of thumb, the key is to know how quickly each item is selling and ordering in quantities that won't tie up large amounts of your working capital.
Understanding Your Customers' Buying Habits
Customers can be fickle creatures so learning their buying habits will be a constant challenge. Taking the time to learn their buying habits will give you insight into how you should plan your own purchases. Keeping sufficient inventory on hand can be quite difficult if you don't take into account the purchasing trends that affect your business. Review your past sales for the last two to three years. Look for times where specific items sell more quickly than others, as well as times when items may not sell. These indicators will help you determine when you should buy more and when you shouldn't be buying at all.
Optimizing Your Inventory
Optimizing your inventory involves keeping accurate and highly organized records. Using cloud based inventory management software that continually updates your daily counts will help you stay on top of your numbers. You will be able to identify when numbers drop significantly and when they may not be moving at all. By monitoring these inventory numbers on a daily basis, you are less likely to run out of an item. When an item doesn't move well, you can suspend any future purchases until what you have on hand begins to sell. With the right software, you can optimize your inventory and manage it effectively without having to spend time performing manual counts.
Making Every Dollar Count
Inventory optimization allows you to make every dollar count. In the past, it was more difficult to determine purchasing trends. Now, with today's advanced technology, businesses can monitor their sales on a daily basis allowing them to stay on top of their inventory. Even though many companies are carrying more inventory than in the past, they are able to keep track of their customers' spending habits so that what they do have on hand continues to move efficiently. This means less working capital is being tied up in overstock and more inventory is making its way to the shelves.
Inventory optimization is the key to running an efficient and profitable business. Understanding how to manage your inventory effectively will allow you to continue to provide your customers with the items they need and want. It also gives you an opportunity to make the most out of every dollar of working capital you have at your disposal.