When you don't have a system for tool tracking software, then you may need to deal with tool misplacement. You could also find yourself dealing with the theft of equipment, as well as an unreliable record of assets. If you've encountered these challenges, then know that you're not alone.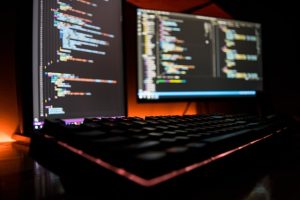 Businesses need to manage their inventories, especially where small tools are involved. A lot of tools are mobile, which means that as they switch hands between workers, they become harder to track. You don't want your workers to waste time searching for tools, instead of working.
To deal with these problems, more and more businesses are turning towards tool tracking software. But how do you know what kind of tool tracking software would suit your business?
The Unique Needs Of Your Business
When considering what kind of tool tracking software is ideal for your business, you'll first need to assess what your business actually needs. Ask yourself the following questions:
Is there a need to improve interdepartmental collaboration?

Are you trying to expand your business, and need tool tracking software to accommodate business growth?

Is there a need for an infrastructure that helps in making tool tracking more efficient?
Answering these questions can better help you understand what you're looking for, through your tool tracking software. With the help of the right tool tracking software, you'll be able to run your business in a more efficient manner. However, with so many options available to you, how do you know what kind of tool tracking software is right for your business?
Choosing The Right Tool Tracking Software
Now let's look at what to look for regarding which tool tracking software would suit your business. Usually, tool tracking software comes with multiple features. You may not need all of them, so first decide what features you'll need.
1. Training And Tutorials For Products
Your workers could be tech savvy. Even if they are, when your tool tracking software comes with training and tutorials for various products, it can be helpful. This way you can ensure that your workers are able to make full use of your tools.
You'll also be able to reduce the amount of time needed to deal with operational problems because your workers didn't use your tools properly. Your team members should be able to understand the tutorials being presented by your tools tracking software.
Choose a tool tracking software that doesn't just come with written guides, but also video tutorials as well. This helps both workers who learn from reading, as well as those who learn better through audio-visual content.
2. End To End Management Of Tools
Your tool management software should be able to help you understand:
What tools do you have

The number of tools that you have

Where your tools currently are

Where your tools are supposed to go

Where your tools have been
Most businesses deal with not just multiple tools, but multiple workers as well. This makes it difficult to keep track of where all the tools are. When you use a solution that handles such information, you'll always be able to know where your tools are.
It can also help you reduce operational costs, as you won't have to keep buying tools to replace the ones that are lost.
3. GPS Features
Your tool tracking system should have GPS features as well. There are various businesses that utilize mobile assets, which require them to have different websites. An example of this is a construction company, which has different sites for different departments. With the help of a tool tracking system, managers will be able to dispatch necessary tools to the different departments, even if the departments have websites of their own.
But with tools going out to different departments, how can you account for all the tools? This can be done using a GPS tracking system. All you need to do is scan the barcodes as well as the QR codes of the tools, and you'll be able to track where they are.
4. Checking In And Checking Out
With a traditional system for tool management, you may find it difficult to keep track of real time data, regarding your tools. As a result, tools can be misplaced or even stolen. In order to safeguard your tools, you can find tool management systems that have checking in and checking out features.
Usually, asset tags will be placed on your tools. This way, when the tool is checked out by a worker, the tag located in it is scanned. This helps to improve the accountability of the user, regarding the tools that are checked out.
Conclusion
There are various benefits to using the tool tracking software in your business. You'll be able to monitor where your tools are, and reduce costs related to replacing tools. Use this guide to learn more about what tool tracking software is, as well as why you need it.