In 2023, IT security should be at the top of the agenda for all business leaders. Cyber attacks are becoming increasingly prevalent with criminals developing advanced new tactics, plus the rise of remote work has created new vulnerabilities for cybercriminals to take advantage of. Businesses of all sizes and in all industries are being targeted, and an attack can cause operational, financial, and reputational damage to a business that can be hard to recover from. This is why IT security is so important in 2023, especially if you have a team of remote workers. So, what are some IT security best practices for 2023?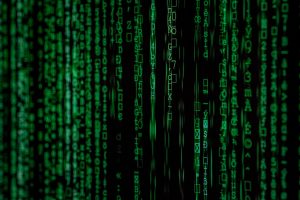 Hire Business IT Support
With cybercrime such a prevalent issue and attackers using increasingly advanced tactics, it is a good idea to hire business IT support. Outsourcing IT support allows you to get cybersecurity support from a specialist, which ensures that you have the best protection against the latest threats. An IT specialist will be able to develop the best solutions for your specific business, which will give you protection and allow you and your team to work with confidence each day. This will be one of the best ways to protect your business and provide peace of mind. 
Keep Software Up To Date
One of the most important best practices is to ensure that software is always kept up to date. It is very easy to delay software updates, but this can create vulnerabilities and open your business up to attack. These updates often have security upgrades to protect against the latest threats, so you and your team need to make sure that upgrades are made as quickly as possible when they are available. 
Use Complex Passwords
Often, hackers will gain access and cause damage by working out or guessing a password. Therefore, it needs to be a policy to use complex passwords that are a mixture of upper and lowercase numbers and special characters. You should also have different passwords for different accounts and change these on a regular basis. 2FA can add another layer of protection and make a big difference.
Backup Data
Anyone that has lost data before without a backup knows how galling this can be. You certainly do not want this to happen with important business data, which is why you must always backup important data externally. This will provide protection in a system failure, ransomware attack, or data breach.
Use High-Quality Cybersecurity Products
Of course, you must also ensure you have high-quality cybersecurity products in place. You should research your option and invest in highly rated antivirus software, a VPN, and a firewall and keep these up to date at all times.
Have A Response Plan
Due to the prevalence of cyber attacks, every business should have a response plan in place. Hopefully, you will never have to use it, but it is better to be safe than sorry. Having an emergency response plan will mitigate damage and help you to recover quickly from the attack. Treat this carefully and get an experienced pair of eyes to look over the plan. 
These are the best IT security practices that will help to keep your business safe and prevent attacks from causing disruption.