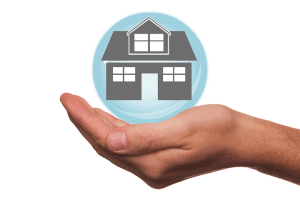 Buying a home in Massachusetts (MA) is a substantial investment that you can ill afford to risk losing or damaging. Whether you reside in a single-family home, condo, or multi-family unit, homeowners' insurance safeguards you from unforeseen calamities beyond your control. 
A standard home in Massachusetts costs more than the national US average hence demands a reliable backup plan. High-value homes correspondingly result in you paying more towards your annual home insurance premium. 
Your MA average insurance premium of $1,379 per year is higher than the $1,173 an average American pays annually for a similar homeowner's policy. Yet, taking appropriate insurance coverage is a must as it protects your MA abode from costly damages.
With a dependable insurance policy in hand, you are suitably covered in the following scenarios:
Pays for property repairs when catastrophe strikes like a natural disaster, fire, or bad weather

Reimburses you in the unfortunate eventuality of a break-in or burglary

Should damage to your neighbor's property be attributed to an accidental mistake on your part, your insurance helps make good

Provides for temporary living expenses should you need an alternate accommodation while undertaking significant repairs on your damaged property
Your home insurance policy's cost is directly related to the potential risk factors your Massachusetts property faces. Heavy snow and freezing temperatures that residents here experience in the winter often cause problems like collapsing roofs and frozen pipes. On the positive side, MA's crime rate is relatively lower than what other US states report.
Even though existing Massachusetts laws do not compel you to insure your home, it is advisable to consider such coverage and hire independent agents like https://www.lopriore.com/homeowners-insurance-massachusetts/. Taking you through the critical legal aspects of homeowners insurance in the state of MA:
Reasons for Rejection
When it comes to granting or renewing your homeowners' insurance, the service provider can choose to reject your application.  Their decision, however, cannot be based on the following grounds:
Marital status

Sexual orientation

Disability of any sort

Religious creed

Gender, or age

Race, color, or ethnicity
As per MA law, an intimation of non-renewal must be communicated in writing to the insured by the relevant provider. This written communication should be provided at least 45 days before the policy expires. 
Cancellation of a Policy
An insurer can cancel your homeowners' policy provided it has been in existence for over 60 days. On the other hand, you can opt to cancel the same policy for whatever reason and at a time of your choosing.
Based on the below-mentioned reasons, an insurance provider can cancel your policy during its term:
Violation of the law

Non-payment of premium

Physical changes made to the property

Misrepresentation or fraud by the party obtaining the policy

Reckless or wilful acts by the insured

The insured being convicted for a crime
The company must, however, send you written notice before canceling the said policy. When the reason for cancellation is non-payment of premium, the service provider has to give you ten days' notice before proceeding. A similar written notification also has to be sent to your lender, 20 days in advance of policy cancellation.
Lender's Extent of Authority
The bank or financial institution helping you with a mortgage to pay for your home can compel you first to purchase homeowners' insurance. If they do set this precondition before loaning you the amount, they cannot coerce you into approaching a particular insurance company. 
You are at liberty to purchase your policy from a reputed MA insurance provider who has a fit offering to match your lifestyle. Also, the lender cannot pressurize you to insure your dwelling for an amount higher than its replacement cost.
Place your bets on an insurance agency that allows you to tailor your coverage while offering you comprehensive home protection.