If the worker turnout on your production floor is rather high, you are probably stumped. However, they may be leaving because they are still performing those mundane, repetitive tasks. That problem can be easily resolved by buying a collaborative robot.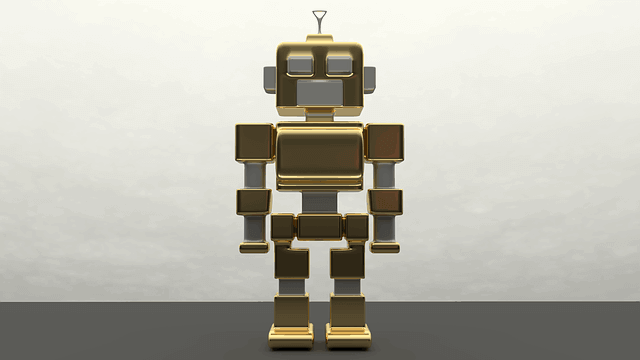 Also, you may be looking to drive up production or improve the quality of your products. Collaborative robots will help you do that because they have a few advantages over humans. For starters, they do not go out looking for greener pastures. 
If you are still on the fence about cobots, here are a few more reasons why you need one.
Cobots Are Safe
The cobots of today are a huge improvement from those of yesteryears. Since their demand has risen rapidly, cobots are being upgraded all the time. The safety components and other features have been improved over the years and are safe for use in today's workplace. 
Some manufacturers will even allow you to customize your preferred level of security. Other cobots will come with protective covers to minimize or avoid impact.
They are Reasonably Priced
Business is about making profits. The pricing of collaborative robots has also gone down and even small companies can afford them. 
For a reasonable price, you have an appliance that is capable of reducing error and ensuring quality production. Moreover, production is set to go up since cobots can work around the clock. For these and myriads of other benefits, the investment is worth it. 
Pliable
With a six or seven-axis robotic arm, cobots are able to perform a variety of tasks in many positions. Unlike the industrial robotic arm, collaborative robots can be set up easily and fast. 
Fast ROI
Collaborative robots will quickly pay back since they are inexpensive and work non-stop. Within a short time, you will be able to make your money back and hit higher profit margins. Robots easily take over tasks which are tedious and boring for humans.
Additionally, they can perform dangerous tasks or work in conditions that would be injurious to humans. Your employees can then move on to less arduous tasks. That makes for a happier, more motivated worker. 
Fast Integration
There are no complicated devices to install. Therefore, integration takes very little time and the machine can get to work as soon as it is installed. Setting up is quite simple. You can get a few employees trained to operate the cobot. 
Small and Compact
Designed to work collaboratively with humans, cobots are small and require a small footprint on the work floor. This means that you do not need to make major adjustments on the production floor to fit it in. 
It can be fitted right into the worker's spot and work safely alongside the workers. You will not be required to shift production lines or machines to create room. 
It is Easy to Program
You can be quickly trained to program your cobot. Alternatively, you can have a technician do it for you. Either way, the process is quite simple and straightforward. 
Your manufacturer uses a graphical interface and hand-guiding technology. In simple terms, you will be teaching your cobot. 
Show your robot a few points so that it may turn

Decide on the workspace as well as safety features to ensure it will fit in safely with the workers

Optimize the trajectories for faster functioning on the production floor
It Works Alongside Humans
This is the most fetching feature of the collaborative robot. To begin with, it is quite intriguing to watch man and machine interact. It brings a certain excitement in the workplace. 
Additionally, it helps to improve safety on the production floor. This is because it takes over tasks that could be injurious or even fatal for humans. 
Conclusion
Since the cobot has a fast ROI, you will soon be able to buy an additional one and double the benefits. This means double the production and by extension, double the profits. All that remains is figuring out your cobot's payload and orientation. The manufacturer should be able to advise you comprehensively.