If you are about to undergo your first experience in web design for yours or someone else's business, then you will need a solid base of knowledge prior to beginning the project.  Use the vast knowledge of the internet to find useful information regarding your web-building mission.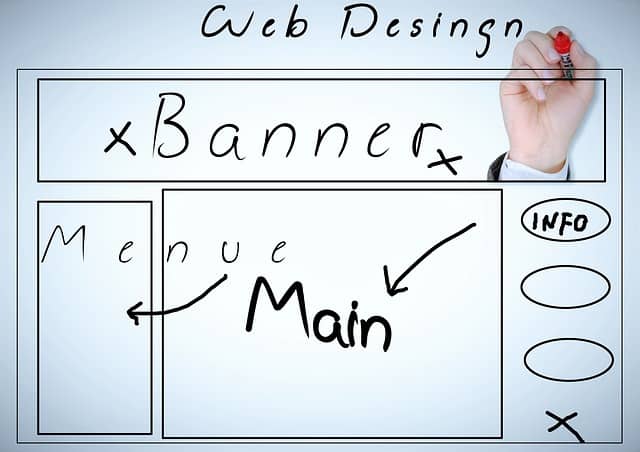 Start learning now, and check out a few of the most important pieces of information you should provide the public when designing your business website.  Here are a few business website design tips for the novice site builder.
Ease of navigation is important
You need to make it easy for web users to find their way around your website.  Without a clear path to the information they seek, people will quickly move on to another website.  The easiest way to simplify your site map for new users of the website is to provide a simple navigation bar across the top of your page design.
You may choose to build the bar as a standard tool that appears at the top of every page in the design, or you can just work it into the design of the homepage.  Check out this page's example of a navigational bar.  Either way, give visitors a guide.
Creative content will draw readers
Your web design should include a space for informative, enriching content.  Create a "Blog" section on your business website, and invest in a stock of well-written blog entries.  Boost reader interest with tantalizing headlines, and back the titles with useful information.
Be sure to remember the special share buttons.  Every blog post should have all the standard social media share buttons made available at the top or bottom of the blog text.  People need the ability to share their experience with their friends and family through their social media profiles.
Mobile optimization boosts rankings
Millions of people access the internet each day through their mobile devices.  When your business website is optimized for mobile use, it makes it easier for those millions of people to view your page using their smartphones or tablets.
Not only does mobile optimization make it easier for people to view your website, it will likely make your website rank higher in the SERPs.  Invest in the knowledge of search engine optimization to more fully understand the impact of ranking higher in the SERPs.
Communication is the key to great business
Though communication is important in many aspects of our lives, it is the key to running a great business.  Integrating communication into your web design is vital to the efficiency of your site.  One of the main reasons people seek out a business website is to gather communication information.
Design a "Contact Us" page to suffice their needs.  Offer phone numbers, snail mail addresses, email addresses, and a fill-in contact form for an easy invitation to communication with your organization.