E-commerce websites are often a business's backbone and a key revenue driver. Investing in a site built to scale and impress will set your business up for success during boom times and help it thrive when the economy turns for the worse.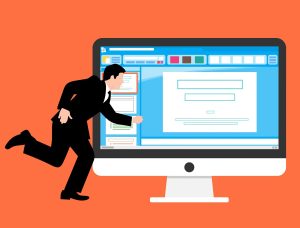 Increased Sales
With a well-designed website that provides a comfortable shopping experience for customers, you can increase the chance of them becoming repeat clients and ambassadors for your business. Plus, the right website can automate your customer relationship functions and deliver highly relevant offers to potential shoppers when they're interested. When you invest in an e-commerce website, you can also access valuable insights on your online sales. Whether it's best-selling products, cart abandonment rates, average order value, revenue by traffic source, or more, these quantifiable metrics give you the power to take action to improve your online store.
Ultimately, it's about finding an ecommerce website builder that has your business goals at heart. Choose one that gives you the tools to grow your store and scale with your success, both in good times and bad. The world of e-commerce moves fast, and the best online sellers can keep up with consumer trends.
Better Customer Service
Customer service is a crucial aspect of e-commerce. Today's customers have sky-high expectations and demand quicker response times than ever before. With an excellent website builder, you can give your customers a flawless online shopping experience and make your company stand out. Increasing customer trust and receiving positive feedback are two more benefits of having a well-designed website. Ensure your website allows users to post reviews and testimonials regarding your goods and services. This is a highly effective method of enhancing customer service and can significantly impact your revenue. It's also important to consider how an e-commerce website builder handles its transaction fees. Some builders impose their transaction fees, while others don't charge. Be sure to explore the options available and choose a builder that best suits your needs.
Increased Brand Awareness
Brand awareness is a critical factor in increasing your business's sales. It can seem like an elusive metric to measure, but it can be an essential factor for eCommerce businesses. Brand awareness measures how familiar your audience is with your company and its products. This can be achieved through digital marketing strategies, such as paid advertising (like PPC and remarketing campaigns), SEO-focused content, and user-generated content.
Having an online store also allows you to monitor directly what customers are doing on your website and its features, which can give you essential insights into enhancing the user experience and increasing sales. This can be particularly beneficial for smaller companies that sell more specialized goods, like wacky bookends or upscale pet food. In addition, a good e-commerce website builder should integrate seamlessly with the tools you use to run your business, including logistics, customer data, and email marketing. This will save you time and reduce the complexity of running your e-commerce business.
Increased Return on Investment
E-commerce website builders allow businesses to quickly and securely sell products online by allowing customers to pay using credit/debit cards, digital wallets, cash on delivery (COD), or via bank transfers. This is an essential feature because it makes the shopping experience convenient for customers while increasing sales conversion rates and customer loyalty. Moreover, a good e-commerce site builder lets businesses easily track metrics like ROI and optimize their websites. This helps businesses make data-driven decisions, improving profitability and sustainable growth. Compared to traditional brick-and-mortar stores, eCommerce sites can be less costly, as businesses can avoid renting retail space, paying electricity bills, staff salaries, and other operational costs.
Additionally, a business can save money on shipping expenses by selling its goods and services online. As a result, e-commerce sites are an excellent option for small businesses with limited resources. However, the success of an e-commerce site will only partially depend on its cost-effectiveness but also on its marketing strategy.