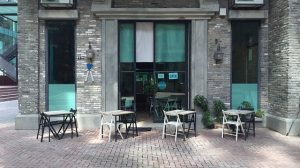 Some people think small businesses have it easier, but that isn't true. While the size of the company might be significantly smaller than huge brands, they have fewer workers to manage it. Plus, there is little room for bad decisions, as there often isn't a budget to account for big losses and mistakes. 
For this reason, it's crucial for small businesses to know what they should outsource, especially if their workforce isn't huge. After all, you don't want to spend money hiring a department when you can spend a lot less by outsourcing it. Here are five jobs that small businesses should outsource. 
1: SEO Services 
SEO is important for all businesses as it drives organic traffic to your website, but it isn't something you can fully understand within a day. While you might think link building and website optimization is simple, SEO is ever-changing, meaning it requires ongoing education if you wish to compete with other brands. 
By outsourcing your SEO, you can even help your business reach other countries. If you want to increase your outreach, SEO Ibérica provides just that with international marketing strategies. Just because you're a small business doesn't mean you shouldn't expand! 
2: Accounting 
Hiring an in-house accountant is costly, and most small businesses can't afford to do this. Instead of spending too much time trying to do the payroll yourself or wasting your money on an accountant, consider outsourcing it. That way, you'll only pay for the services you're using.
3: Website Design 
Unless your business involves web design, there is no reason you should do it yourself. Even if you have a great design idea in mind, it's always better to outsource it and leave it to the professionals. It might cut a little into your profits, but the results will help you appeal to more customers and save you both time and frustration. There are plenty of web design companies out there, so look around for one that'll give you an attractive, user-friendly, and speedy website. 
4: Employee Training 
Employee training is another job you should leave to the pros. That doesn't mean you can't train in-house at all – if you want to train your employees in something specifically relevant to your business, then by all means, train them at work. For other training, though, like general health and safety, leadership, and teamwork, you're better going with a company that specializes in it. 
5: Social Media Management 
Many small business owners make the mistake of assuming social media management is simple, but it isn't. Each platform requires an entirely different way of presenting yourself, and it's hard to get to grips with that, not to mention the need for consistent posting! Outsourcing your social media management ensures that you don't waste too much time on the sites or completely forget to keep up with them. 
Outsourcing is a great solution for many small businesses. It can save both money and time while ensuring your jobs are completed by experts who know what they're doing.