Business used to be done in offices, from desk phones with no computers. It may be hard to remember, but there was a time when you still had to use a book to find something out instead of popping online for your answer answer. While technology has grown in leaps and bounds, something a lot of offices still use are desk phones. While having a work phone is essential, is the only option corded desk phones? Here are two ways an internet-based phone may serve you and your company more.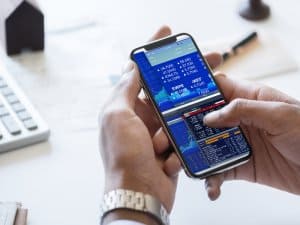 1. Your privacy is better protected.
It's no problem to give out your business line. You want people to feel safe and comfortable calling you while at work with questions and needs they have. However, what about when it's after 5 p.m.? A lot of people opt to give out their personal cell line if they need to be reached after hours. However, this can open up a can of worms for your privacy and free time away from work. A phone that runs through the internet takes away all these issues. It puts you in control of when customers and employees can contact you and eliminates the risk of someone calling whenever they want when you're home with family.
2. Your business is better represented.
A business phone that runs through the internet has the capability of acting like a well-oiled business machine. You can set up features such as automated personal assistants, hold music and automatic transfer settings. Even if your business is solely run by you at this point and time, you can showcase a company that's professional, high quality and capable of rising to the occasion to serve your customers. Like the saying goes, fake it till you make it, and this technology helps you and your business do just that.
As a business owner, you have to find ways to spread resources and maximize your time. Technology is re-shaping business every day, and you can be a part of the growth with something as simple as your phone communication tools.