Hey Guys, we are back again with another post which is now on some of the Security apps for android smartphones to prevent your android from viruses or any type of threat and make it threat free. Now a days, many people are using smartphones which have a lot of great features which can subject to viruses too. We used to store many types of files on our Mobiles like photos, mp3's etc but still we are not sure about their security.
Also there are many cases,Where the mobile might have been stolen or you lost it but with these list of security apps you can Solve any of the above problem which can help you with backing up your content and help you in securing your content in an easier way.So am back with this post mentioning out some of the cool security apps for android: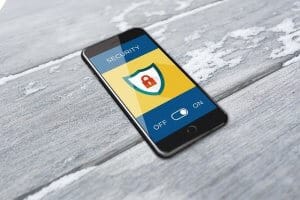 AVG Antivirus:
Here comes, AVG Antivirus which is one of the best security app for android smartphones which detects the harmful threats and viruses from your apps and then removes it completely. AVG offers free protection for both Android Mobiles and Android tablets against malware and  also browsing  protection to prompt you when browsing a malicious website/blog. SMS Scanner scans  SMS/text messaging to ensure they're safe; There are various remote tools, including device locating, alarms, locking and wiping, and scanning. There is a malware scanner that analyzes all data files as well as apps,a task killer, a tune-up utility to help save battery usage and storage space, and a personal data wiper to clear cache.
Avast! Mobile Security:
Avast Mobile Security is a yet another security app for android smartphones which is a top rated antivirus application for your android smartphone.The Avast Free Mobile Security app includes anti-malware and anti-theft features, along with browsing protection that prompts you if you visit a malicious website.Call and SMS  filtering Option is also included, which lets you block  calls and incoming messages and outgoing calls based on time and contacts you select.
It will  automatically scanning apps you install, Avast can do full scans of all your installed apps on the phone and on the SD card. You can do this manually or specify time to have it done automatically.
NQ Mobile Security & Antivirus:
NQ Mobile security for android is one of the best Security app in android.It is a yet another android app which is used to get security features on your device. It helps you getting away all the threats whether its small or huge, it will remove it like spywares, viruses and Trojans. With the backup feature you can back up all your data on their server and can later grab that  if suppose you lost your mobile phone.
NQ Mobile Security provides free anti-malware and browser protection, a firewall, cross-platform contact backup, and remote locating via Google Maps. It also offers a free privacy advisor that analyzes apps and their permissions, a traffic monitor that tracks data usage, and an app optimizer and manager.There are free and Premium Versions.I recommend Premium Version.
Norton Antivirus & Security:
Here comes Norton Mobile Security, which is yet another app security app for mobile users which is made in such a way that it protects your device from threats like Spyware attack, Trojans and viruses. It has automatic antivirus scan when you download anything on your android browser, it first checks for viruses and if its safe, it will save it in your storage media else removed it. With this app you can also help yourself getting your mobile if its get stolen away.
5. Lookout Security & Antivirus:
Lookout is one of the coolest app for android which is probably a security tool that helps us protecting our smartphone from various threats like Trojans, Spyware, Viruses etc. This app would gonna scan our mobile device storage media's for these types of threats and simply removes it.You can also locate your lost or stolen phone on a Google map and activate a loud alarm, even if your phone or tablet is on silent.